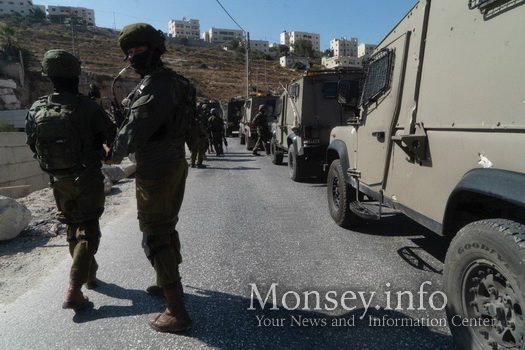 Illustration Image
by Monsey.info
A Jewish man was murdered and three other injured Sunday morning in the Old City of Yerushalayim near the Kosel.
According to reports, Eliyahu Kay HYD, a recent Oleh from South Africa to Israel, was making his way to the Kosel when he was shot along with three others near the Chain Gate.
The terrorist, a 40-year-old member of Hamas, opened fire with a "Carlos" style gun, and was neutralized by security forces.
All four victims of the shooting were transferred to local hospitals, where Kay was pronounced dead.
Police presently believe that the terrorist had an accomplice, and have begin raiding locations connected to the deceased terrorist.
The terrorists family had also recently fled the country, making police believe that the attack was planned.