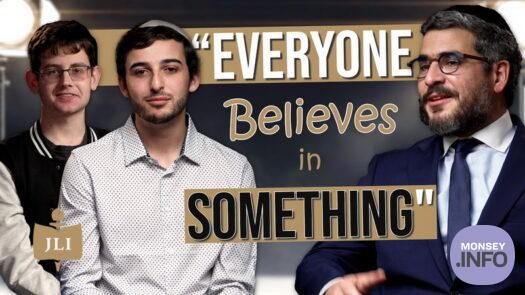 JLI: Why Should YOU Believe in God? Rabbi Responds to University Students
We're back with another episode of Cross-Examined, where university students explore big Jewish Ideas. Here we discuss the objectivity of good and evil, why faith matters, and what growth in observance may look like.
We're joined by Max Sabin, a physics student at Indiana University and Robert Cohen, a student of Sound for the Performing Arts at Purdue University.
Responding to the challenging questions on God and belief is Rabbi Pinchas Allouche, Founder of Congregation Beth Tefillah and dean and spiritual leader of the Nishmat Adin High School in Scottsdale, Arizona.