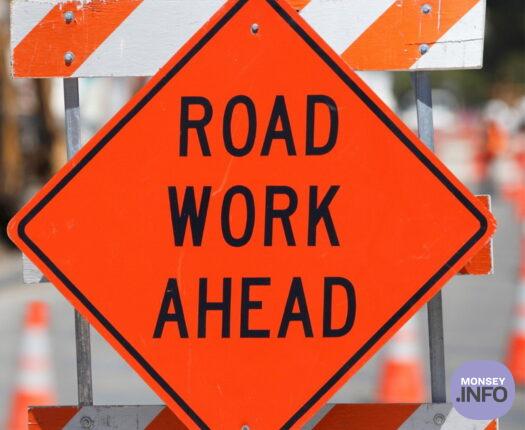 Lane Closures Suspended from Friday, May 26th to Tuesday, May 30th
Governor Kathy Hochul today announced that temporary lane closures for road and bridge construction projects on New York State highways will be suspended from 6 a.m. on Friday, May 26, to 6 a.m. on Tuesday, May 30, to ease travel throughout the Memorial Day holiday weekend.
"Memorial Day marks the unofficial start of the summer season, and New Yorkers across the state will be hitting the road to enjoy time with friends and family," Governor Hochul said. "We are suspending construction on state roads to help ease traffic and ensure that everyone is able to reach their destination safely and with minimal delays. I urge everyone traveling this weekend to do their part by planning ahead and driving responsibly."
Motorists should be aware that some work may continue behind permanent concrete barriers or for emergency repairs. The construction suspension aligns with New York State's Drivers First Initiative, which prioritizes the convenience of motorists to minimize traffic congestion and travel delays due to road and bridge work.
AAA predicts 42.3 million people will travel this Memorial Day weekend, an increase of 7 percent over 2022. With car travel alone, AAA predicts an increase of 6 percent from a year ago, more than two million drivers, totaling 37.1 million people.
Motorists should follow the state's Move Over Law, which requires motorists to slow down and safely move over for law enforcement vehicles, fire trucks, ambulances, tow trucks and construction or maintenance vehicles that are stopped along roads across the state.
Text stops, including park-and-ride facilities, rest stops, service areas and parking areas along state highways support the state's effort to reduce distracted driving. All text stops will remain open, providing locations where drivers can safely and conveniently use their phones and other mobile devices for calling, texting, navigating and accessing mobile apps. Texting while driving is especially dangerous, as it requires motorists to take their eyes off the road, hands off the wheel and mind off driving.
The Thruway Authority reminds motorists that 10 service areas are closed and under construction as part of the $450 million private investment and modernization project. Fuel services remain open at all locations. Motorists can view the service areas and plan their stops on the Thruway Authority's website and on the free mobile app.