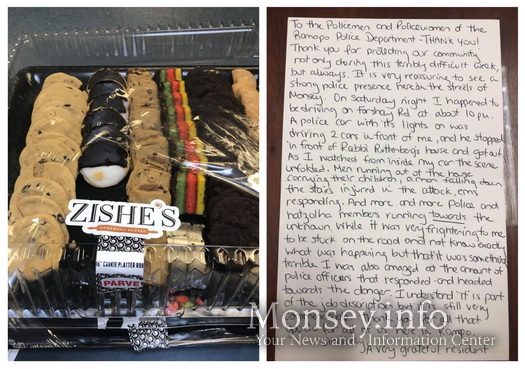 by Monsey.info
A grateful Monsey Resident showed their feelings towards the Ramapo Police Department Friday, in the form of a tray of cookies.
The gift came along with a handwritten note, detailing how the person had seen the tremendous response by the Ramapo Police Department to the attack on Chanukah.
The writer points out the incredible effect on them as they watching the officers and first responders run towards the unknown.
The Departments facebook page responded with their own thank you to the anonymous resident, saying "The members of Ramapo PD thank the anonymous resident who dropped off this tray of cookies and wonderful letter. As you can see, we already started eating the cookies. Ramapo PD is grateful for the support that we have received from our community."