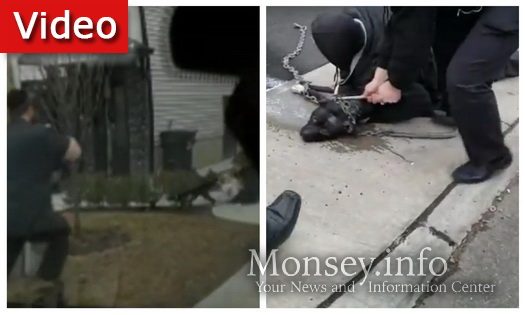 by Monsey.info
A yungerman saved the day Tuesday afternoon after he came across two children being attacked by a dog.
The man was driving on Hoyt St in Spring Valley when he found two children being attacked by a pitbull. He immediately jumped out of his car and attacked the dog. The dog then turned on him, biting and severely injuring him.
Chaverim arrived and held down the dog until the police arrived.
The two children, one of which was only one year old, were taken along with the Yungerman to the hospital by Hatzolah.
Sources say that this dog has been a danger to the community for months. Despite numerous complaints, nothing was ever done to about it.