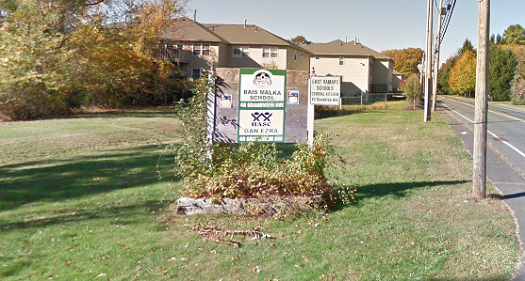 Credit: Google StreetView
by Monsey.info
The Bais Malka (Belz) Girls School, located at 48 Grandview Ave in Spring Valley, became the next in a string of break ins at Jewish Schools in the Monsey area.
The break in took place in the early hours of Friday morning, triggering the buildings burglary alarm.
The Ramapo Police Department responded to the alarm, and surrounded the building, calling in the K9 team in an attempt to track the burglar.
The suspect was described as a white male with heavy built, who fled the scene from behind the building.
The break in follows a similar one just one week ago at the Ashar Adolph Schreiber Hebrew Academy Of Rockland, which was broken into on January 31st, in what appears to be a break in and vandalism.