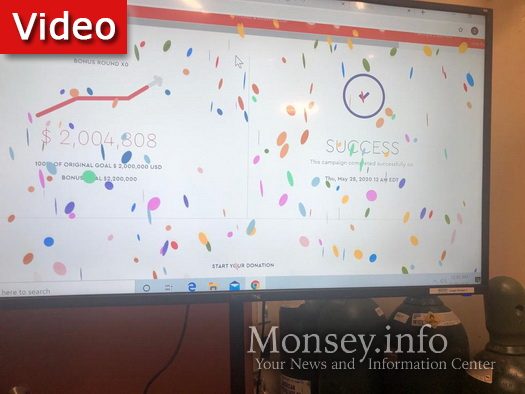 by Monsey.info
With just seconds to spare in their fundraiser, Hatzoloh of Rockland County passed the $2 Million threshold Wednesday night, ending a two day fundraising blitz.
The major Unity fundraiser helps Hatzoloh of Rockland County cover its budget as it responds to emergencies throughout the entire area of Rockland County.
As of Thursday morning, the total from the fundraiser was a mind blowing $2,027,541.
Hatzoloh, a non profit volunteer EMS organization, does not bill it's patients, instead fundraising its entire budget.
While the fundraiser may be over, you can still donate to the organization Here.