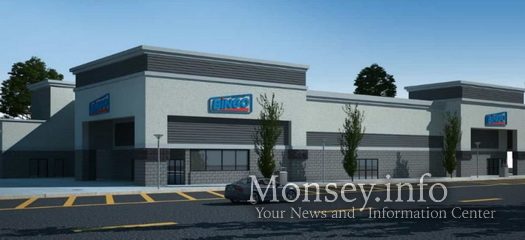 by Monsey.info
The long awaited opening of Bingo Wholesalers Monsey location has been announced for Monday July 13th at 3:00pm.
The news was announced after a special ceremony was held in the new location with the Skverer Rebbe as he affixing a Mezuzah to the front door of the store.
Bingo Wholesalers has two other locations, one in Brooklyn and another in Lakewood.
The Costco like stores have been a massive success, selling bulk items for a Jewish families every day needs.