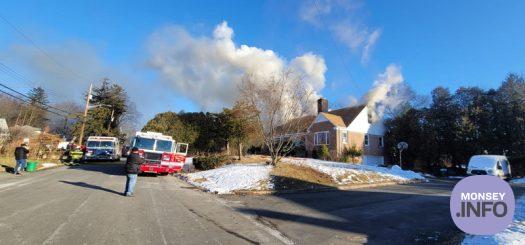 Multiple Patients Transported From Home Fire in Hillcrest
by Monsey.info
Firefighters rushed to a Hillcrest home Tuesday after a fire started inside, spewing smoke from windows.
According to reports, three people were injured in the blaze that was first reported around 3:30pm at 46 W Hickory Street.
Firefighters responded with Hatzalah to the fire, where at least two people were rushed to the hospital.