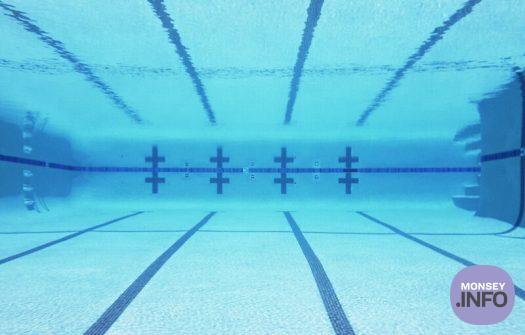 New Jewish Recreational Center Opens in Monsey
by Monsey.info
A new Jewish recreational center is giving off good Vibes with its recent grand opening that may very well transform Monsey.
Vibes Recreational Center is opening its doors this week at 18 College Road, the former home of the Monsey Lifeplex.
The new Heimishe center boasts a 30,000 square foot recreation facility, complete with a state-of-the art fitness center, 25 meter pool, saunas, lounges, food court, and event spaces.
The fully-stocked Dairy Cafe features a broad of variety of healthy meals, snacks, and drinks to fortify your day. Located in the main cafeteria, you'll be able to grab a bite at one of our many tables, or take your meal to the social lounge.
Looing to take a swim? The expansive 25 meter pool is one of the centers foremost attractions. Complete with a whirlpool hot tub and spacious poolside lounge, plunge into the waters for wellness or fun and relax by the pool once your workout is done.
The beautiful, fully-equipped spa features two dry saunas, two wet saunas- plenty of showers and spacious high-tech locker rooms. Guests can further relax in our soothing Solarium (calm room) and purchase self-care items in the in-house spa shop.
The Vibes journey to 18 College Road began with R' Dovid A Frankl in 2014, and a story.
The story of Rabbi Frankl noticing a young boy angrily hammering nails into a piece of wood in random fashion. He wasn't building anything, he was just banging nails into a wooden plank. When R Frankl asked him what he was doing, he responded that he'd had a difficult day. He then pointed to the nails and said, "These are the people that upset me today. Each nail represents someone else." Rabbi Frankl was deeply troubled by the boy's frustration, and it got him thinking. If the young boy had been banging on that wood in a more structured way, he could actually build something useful! It could be a shtender, a chair, or anything really; the possibilities were endless. What if there was a safe, supportive space where children could come to have fun and decompress after a tough day at school or at home? What if they could redirect their frustrations in a more productive way?
And so with the impetus to provide a heimish sanctuary where children could re-channel their upsets, learn new skills and explore their talents, the Vibe Center was launched. From the very first classes in R Frankl's basement, to our expansive new location on 18 College Road, the Vibe Center has stayed true to that lofty mission. From recreational classes, to mentoring programs, to Sunday girls programs, to talent classes, and health and wellness programs, Rabbi Frankl has succeeded in creating a recreation center like no other.
Visit the Vibes Website at TheVibesCenter.com