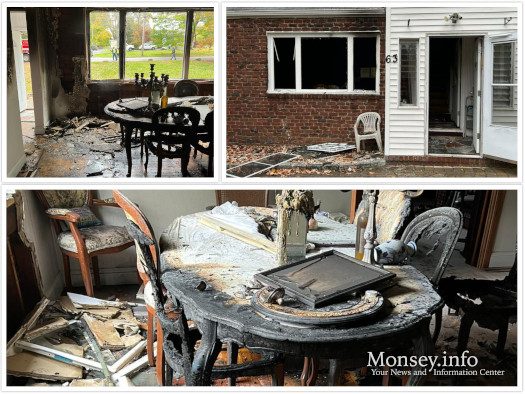 No Injuries After Fire Damages Jewish Home In Pomona Over Shabbos
by Monsey.info
A Jewish home in Pomona was damaged in a fire Shabbos morning, thankfully, none of the homes occupants were there at the time.
The fire was first noticed by a sharp eyed Hatzolah volunteer approximately 9:15am shabbos morning, who radioed in for additional Hatzolah volunteers and the Fire Department.
After an initial frantic search of the burning house came up without anyone inside, coordination paid off, and another Hatzolah volunteer was able to confirm that the elderly couple that lives there were safe in shul at the time.
The fire department was able to extinguish the flames, and the damage, although heavy, was contained.