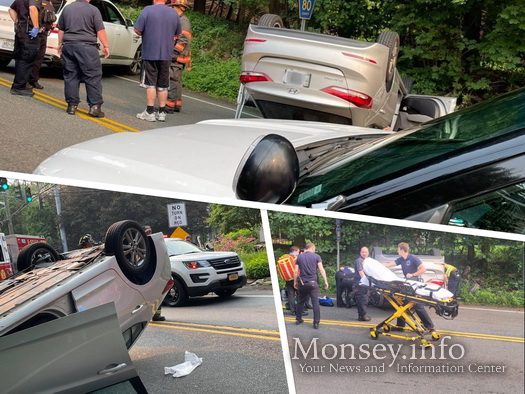 One Arrested For DWI After Driver Overturns Vehicle
by Monsey.info
Another drunk driver bikes the dust, literally.
The Ramapo Police Department responded to New Hempstead Rd near Summit Park Rd Tuesday afternoon for an overturned vehicle.
Hatzolah, Fire, and Spring Valley EMS also responded to the call, arriving to find a car on it's roof, and an intoxicated driver.
While the driver was treated by EMS, he was also arrested by the police for Driving While Intoxicated.