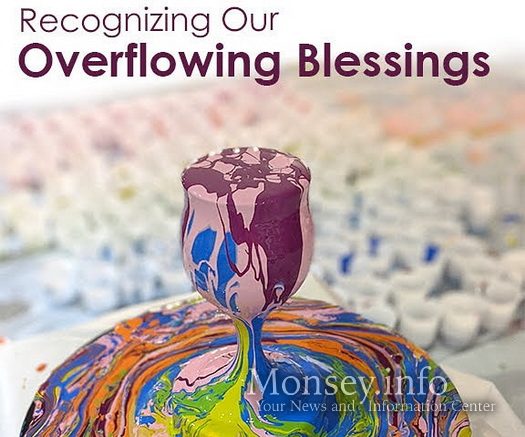 Pop artist Yitzchok Moully has done it again, creating a masterpiece of art that resonates with the times.
"As we are all living through truly unique and challenging times, each of us experiencing this pandemic in different ways, but what we all have in common is that we all have something in our lives to be grateful for," Moully wrote. "Particularly at trying times, recognizing our blessings gives us a positive perspective and uplifts our lives."
For this reason, the theme of Moully's new collaborative art piece is titled "Overflowing Blessings"
Join me in this collaborative artwork on Thursday, March 26th, Rosh Chodesh Nissan at 1:00pm EST – via Facebook & Instagram live,  to share something you are grateful for.
"With every blessing that you share, I will verbalize each blessing and pour one of 10 bright colors over our collective 'Cup of Blessings' to visualize the abundant blessings in our lives. Together we will create a beautiful Overflowing Blessings Sculpture."
https://www.instagram.com/MoullyArt/
https://www.facebook.com/yitzchok.moully