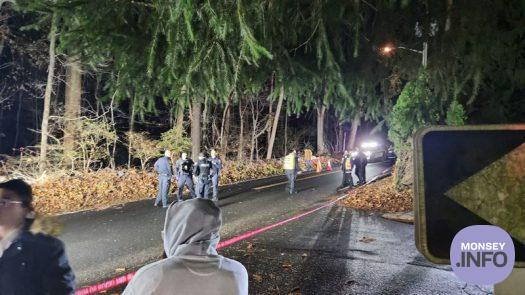 Police Give Update On Carlton Rd Hit and Run, Vehicle and Driver Involved In the Incident Identified
by Monsey.info
The Ramapo Police Department has released an update on the investigation into the death of Mrs. Miriam Sussman OBM, who was struck and killed while walking on Carlton Rd.
According to the press release, The Ramapo Police Department had received the identity of the driver of a 2015 Toyota Sienna minivan involved in the incident. No arrests have been made and the Department states its plan to release more information as it becomes prudent to publish.
52-year-old Miriam Sussman OBM had been missing since mid afternoon Sunday on 11/27/22, before being found by a Chaverim volunteer around 1:00am on Carlton Rd, where it appeared she had been struck by a car.
She was pronounced dead at the scene and an investigation was launched by the Ramapo Police Department.