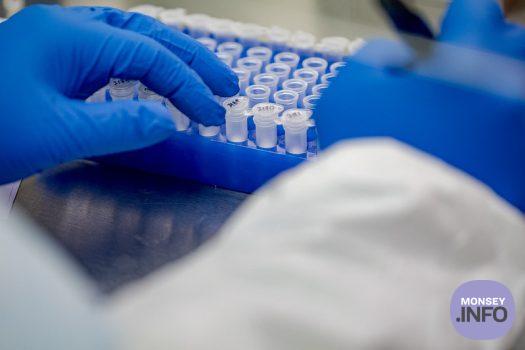 Polio Identified in Rockland Wastewater As Far Back As June of This Year
Following the identification of a case of polio in a Rockland County resident, NYSDOH launched wastewater surveillance, among other detection efforts, to check for signs of the virus. Following analysis from the Centers for Disease Control and Prevention (CDC), the polio virus was detected in samples from June in Rockland County. These findings underscore the critical importance of vaccination to protect all New Yorkers and New York children against polio.
"Polio is a dangerous disease with potentially devastating consequences," State Health Commissioner Dr. Mary T. Bassett said. "In the United States, we are so fortunate to have available the crucial protection offered through polio vaccination, which has safeguarded our country and New Yorkers for over 60 years. Given how quickly polio can spread, now is the time for every adult, parent, and guardian to get themselves and their children vaccinated as soon as possible."
As part of ongoing surveillance efforts, New York wastewater samples are shared with the Global Polio Laboratory Network (GPLN), which includes CDC and the World Health Organization (WHO). GPLN confirmed that the case in New York is genetically linked to two Sabin-like type 2 (SL2) isolates, collected from the early June samples from Rockland County and samples from greater Jerusalem, Israel as well as to the recently-detected VDPV2 from environmental samples in London, UK. New Yorkers should know that this does not imply that the individual case identified in New York has travel history to Israel or the UK.
NYSDOH continues to work with global, national, and local public health authorities—including the Rockland County Department of Health (RCDOH) and the New York City Department of Health and Mental Hygiene (NYCDOHMH)—to aggressively assess the spread of the virus and ensure prevention measures, particularly vaccination clinics, are in place – as the best way to keep New York polio-free is to maintain high immunity across the population through vaccination.