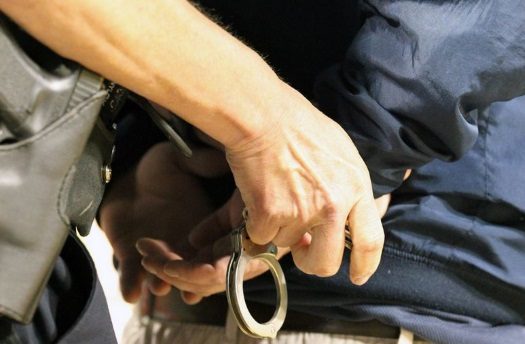 PSA: A Warning To Those Who Took Government COVID Loans
by Monsey.info
Where there is opportunity, there will be those who attempt to circumvent the rules.
In the beginning of last year, the US government, faced with massive economic problems due to COVID-19, passed a major bill providing loans to small businesses.
Some of these loans, such as the PPP (Payment Protection Plan) Loans, were forgivable if used correctly, while others, such as the EIDL (Economic Injury Disaster Loan) or SBA Loans, were not.
While some legitimately needed the money, others took them in the belief that they were "Free Money". While that may have been true in some cases, in others, it was most definitely not.
In one such example, business owners, including Jewish ones, decided to use old LLC's or dying businesses to apply for the loans, knowing full well that the money was not going anywhere except their own pocket. In some cases, they had plans to wait a year or so after receiving the money and then declaring bankruptcy for these already dying businesses.
While the process may not be technically illegal, there is an aspect to these loans that many forget, which is that the government is able to access your bank statements and investigate.
Should the money have been spent on ANYTHING other than the approved expenses, the business owner could be indicted for fraud.
Such examples of misuse include personal expenses, payment of personal debts, or simply pulling money out from a business before closing it or declaring bankruptcy.
Another major issue overlooked by many is that these loans are protected by collateral. For example, loans over 25k have business property collateral, while loans over 200k require personal collateral such as your house. Borrowing with the intent of declaring bankruptcy may end with more than the loss of a business, but also the loss of your personal assets.
As the year passed, and many people who applied for the loans received them without issue, some have let their guard down, thinking that the government had no plans to come after those who illicitly took money. They are very wrong.
The Justice Department has already brought criminal charges against at least 209 individuals in 119 cases related to Paycheck Protection Program (PPP) fraud since banks and other lenders began processing loan applications on behalf of the Small Business Administration on April 3, 2020. And these cases are just the beginning.
A full list of SBA Fraud cases can be found Here
Don't Go To Jail, Don't Misuse These Funds!
Below are a few of those who have already been caught Misusing SBA Loans:
Authorities say a Silsbee man used a $50,000 SBA loan for personal expenses
Man Pleads Guilty to COVID-19 Relief Fraud Scheme
Man accused of setting up phony business to get federal loans, grants