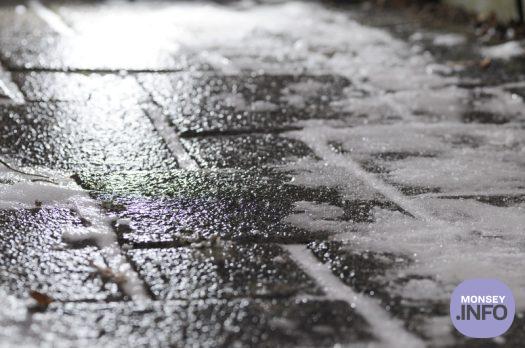 PSA: Freezing Rain and Icy Road Conditions Sunday Morning
by Monsey.info
A weather update has been issued for Rockland County regarding expected freezing rain and icy road conditions Sunday morning.
"A period of freezing rain is expected Sunday morning into early Sunday afternoon," the Rockland County Government wrote on their Facebook page. "Precipitation may briefly change over to light snow or a wintry mix before ending Sunday evening."
Light freezing rain is likely from the hours of 5:00am to 12:00pm Sunday, before temperatures warm to above freezing and change things over to all rain through the afternoon.
Temperatures and pavements will begin in the upper 20s, so pavement impacts are likely, with up to 0.10" of ice possible. Chance of freezing rain is 70%.
Due to the expected weather, a warning has been made for people to be extra cautious on sidewalks, roads and bridges.
Please be safe and share this information with others that may not view social media.