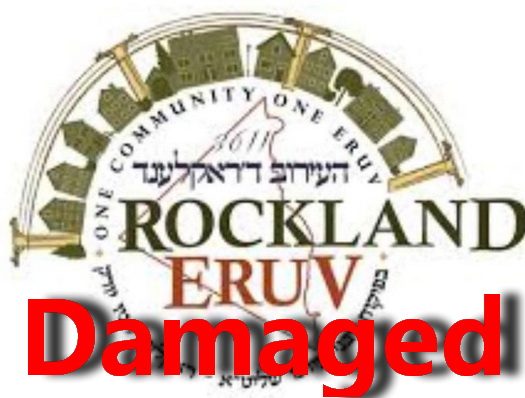 The Rockland County Eiruv was severely damaged this week. There are multiple crews working to repair the damage, and are attempting to complete the work before Shabbos.
Please check back for updates, as they will be posted as information becomes available.
Update 1:00pm: The following areas still need repairs.
Section 2, (Monsey/Spring Valley).
Section 6, (Good Samaritan Hospital).
The other sections are KOSHER.
Update 2:15pm: All sections of the Eruv have been repaired, and are kosher.