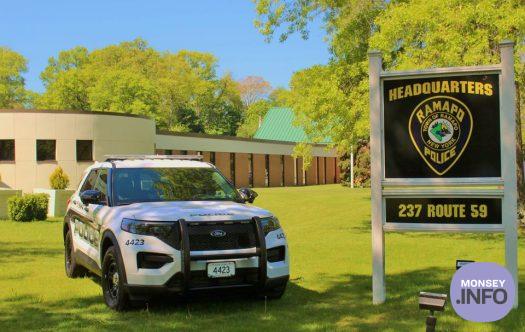 Ramapo PD Thanks Chaverim For Assistance in Nabbing Burglar
by Monsey.info
A monday afternoon burglary didn't end too well for the thief after a collaboration between law enforcement and Chaverim of Rockland County put the law breaker in cuffs.
According to the Ramapo Police Department, they received a report of a burglary that had just occurred at approximately 12:30pm Monday afternoon. The officers were told that a male suspect had entered a home and removed items from the house prior to being confronted by the residents.
Detectives responded to the scene and were able to quickly develop a suspect, who had already left the area. A short time later, the suspect was located and found to be in possession of the proceeds from the burglary.
A 34-year old Nanuet man was charged with Burglary 2nd, Grand Larceny 4th, Criminal Possession of Stolen Property 4th, and Criminal Mischief and Operating a Vehicle with a Suspended Registration.
"Ramapo PD would like to thank the Rockland County Sheriff's Department, Rockland County Crime Analysis Center and Chaverim of Rockland for their assistance in this case," the Ramapo Police wrote on social media.