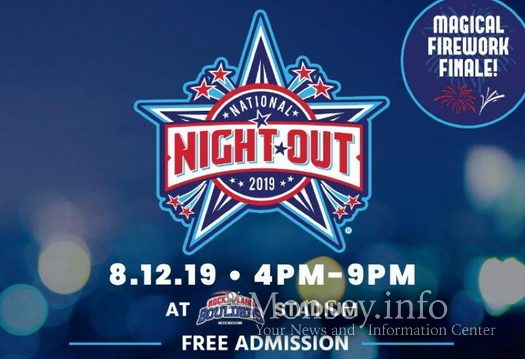 Rockland's 2nd Annual National Night Out will be taking place on Monday, August 12th, at the Rockland Boulders Stadium.
The night will feature presentations by Law Enforcement and Fire Departments, including a K-9 presentation, and the use of the Jaws of Life.
The evening will also include entertainment such as a dunk tank, bounce house, face painting and more. A firework grand finale will finish off the night with a bang.
The event begins at 4:00pm, and will continue through 9:00pm. Admission is free for all.
The night is sponsored by Marquise Home Care and Fidelis Care.