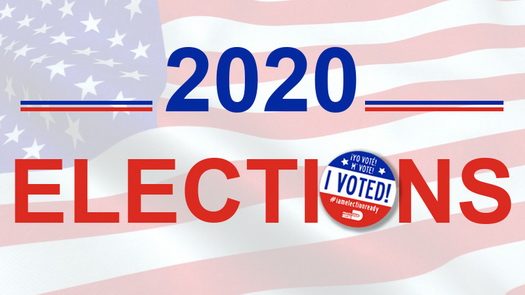 Rep. Nita Lowey (D), among the House's most senior Democrats, will not seek a seventeenth term in 2020.
Lowey has not been particularly high-profile in office but is a fairly big fish on Capitol Hill as chair of Appropriations. However, at age 82, it is likely this is mostly just a simple age-based retirement.
Lowey's decision opens up NY-17, a D+7 and left-trending seat covering most of the second ring of suburbs north of New York City. The seat includes the entirety of Rockland County, a politically swingy, but ultra-complex suburban county with large middle class areas and pockets of slumburbs and a huge Orthodox Jewish community that can bloc vote (and potentially be decisive in a primary for this seat).
Across the Tappan Zee, the other half of the seat is the central and northwestern part of Westchester County. This part of the seat stretches from upper-middle-class exurbs surrounding the poorer town of Peekskill, south to extremely wealthy suburbs around Chappaqua (some of the wealthiest suburban areas in the nation), and finishing in the south with some generally upper-middle-class areas along the Cross Westchester Expressway, including the poorer city of White Plains.
The seat has been trending left in the Trump era, though not overwhelmingly so, as the leftward trend in Westchester has been counterbalanced by a stable trend in Rockland.
The name on the tips of everyone's tongue for this seat is Chelsea Clinton (D), who has long been rumored to be interested in a Congressional bid. However, it's unclear if that is just idle speculation or if it is serious – if she is interested, this is almost certainly her shot.
However, this seat has a very deep bench of potential candidates. The seat has only one State Senator residing in it, David Carlucci (D), and his past history with the moderate Independent Democratic Conference may make him a tough sell in the primary – though he is on good terms with the Orthodox vote.
From the State House, State Reps. Thomas Abinati (D), David Buchwald (D), Sandy Galef (D), Kenneth Zebrowski (D), and Ellen Jaffee (D) live in the seat, while State Rep. Amy Paulin (D) lives a bit outside it but has been high-profile in the legislature and could reasonably carpetbag in.
From local office, the Democratic bench is even deeper – Westchester DA Anthony Scarpino (D), White Plains Mayor Thomas Roach (D), and Rockland Sheriff Lou Falco (D) could be potential names to watch, along with members of both counties' commissions.
This seat is potentially winnable in a good Republican year as an open seat, but it's unclear if the GOP will seriously contest it.
Potential candidates could include Rockland CE Ed Day (R), though he is controversial for his battles with the county's Orthodox over development issues, ex-Westchester CE Rob Astorino (R), ex-Rockland CE Scott Vanderhoef (R), and ex-State Sen. Terrence Murphy (R).
From the grifter-candidate file, ex-Westchester DA Jeanine Pirro (R) could also be a potential candidate, especially if Chelsea runs. However, it's probably only a 50-50 chance if the GOP gets a serious candidate at all here with many more enticing targets.