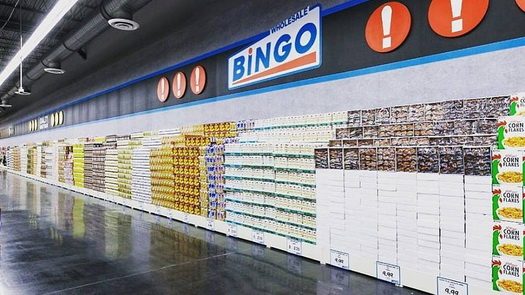 Rockland Developer Alexander Property Holdings has bought Spring Valley Marketplace for $59.3 million. The shopping center will allocate nearly 100,000 square feet to house a Bingo Wholesale, a kosher superstore that is a joint venture between the Brooklyn-based Marav USA and Osher Ad, a grocery chain with 20 stores in Israel.
Alexander purchased the property from the Long-Island based Millbrook Properties, which bought the center in 2007 for $58.5 million. Millbrook acquired the property from DLC Management Corp. of Tarrytown after a successful expansion and redevelopment of the property that then lifted its occupancy rate from 30% to 100%.
Alexander plans to mix up its tenant mix to bring in Bingo, said a source familiar with the deal. The shopping center has 340,000-square feet. "I'm sure some of the tenants will be thrilled to be released from their leases," the source said.
DLC originally purchased the property in July 1999 for $28 million. Shortly thereafter, two of the 320,720-sf shopping center's anchor tenants declared bankruptcy. That, combined with intense competition from the recently opened three-million-sf Palisades Mall in Nanuet, caused the Spring Valley Marketplace occupancy rate to plummet to 30%, DLC officials say.
DLC later redeveloped the property and increased its size to its current 340,373 square foot configuration.
Read More at RCBizJournal