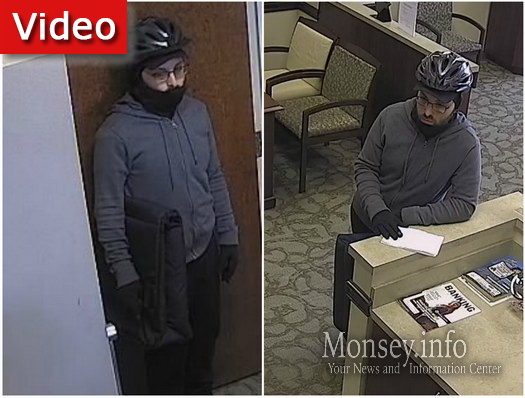 The FBI on Tuesday captured a 29-year-old Spring Valley man who they said robbed banks in Pomona, Park Ridge, NJ and elsewhere by claiming to have a bomb, the Daily Voice reported.
Yosef Ziegler was taken into custody in Airmont early Tuesday by a team of law enforcement officers and agents led by the bureau from the jurisdictions where the banks were robbed, official sources said.
Ziegler is accused of making off with $32,000 from an Oritani Bank branch on Kinderkamack Road in Park Ridge this past April according to officials, after claiming to have a bomb in what looked like a pizza delivery bag.
#BCPONJ and @ParkRidgeNJPD are seeking #information from the public about this #Incident …

Anyone who can #assist us with this #investigation by providing #info about the #crime or the #suspect can call @BCPONJ at 201-226-5782. #LESM #ALERT #TIPS #HELP #NEWS #crimestoppers pic.twitter.com/WmcyzYjDHU

— BCPONJ (@BCPONJ) April 19, 2019