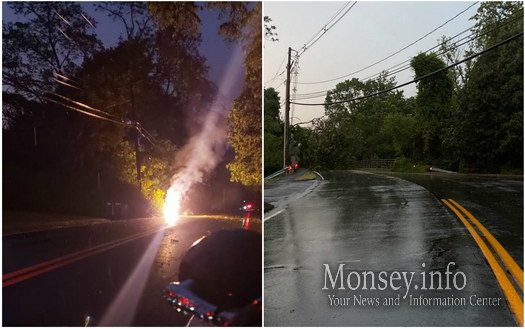 Photos: Ramapo PD Facebok
by Monsey.info
Yesterday's storm left a trail of downed trees, power lines, and debris spread across Rockland County Wednesday.
The storm was projected to bring damaging winds and rain to areas across the North East, and it didn't disappoint.
Roads were closed due to trees and power lines down throughout the Town of Ramapo.
"If possible please stay in your residence and exercise extreme caution if traveling." Wrote the Ramapo Police Department.
Transformers also began failing throughout the county, leaving hundreds more in the dark.
By 2:00am this morning, roads had been reopened and power restored to most county residents.