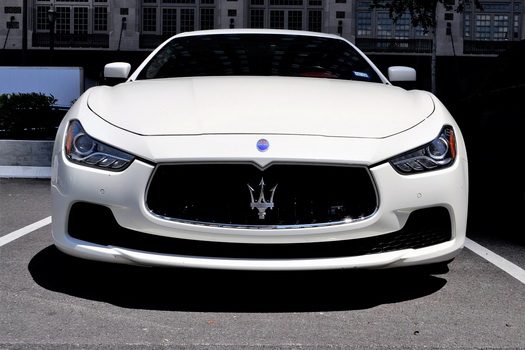 Three New Jersey men have been charged for their alleged roles in a conspiracy to steal luxury cars in New Jersey, New York, and Connecticut and transport them across state lines
Malik Baker, a/k/a "Smack," a/k/a "Mu," of Vauxhall, New Jersey, 26, and Hakeem Smith, a/k/a "B.A.," a/k/a "Hak," 29, and Nafique Goodwyn, 26, both of Newark, were charged by complaint with conspiring to transport stolen vehicles in interstate commerce. Baker and Smith were also charged with one count of conspiring to receive stolen vehicles and one count of receiving a stolen vehicle that had crossed state lines after being stolen, and Smith was also charged with one count of transporting a stolen vehicle across state lines.
Beginning in July 2019, the defendants and others stole and conspired to steal at least 10 luxury cars in New Jersey, New York, and Connecticut, and hid those cars at a location in Irvington, New Jersey. The cars included a 2019 BMW X4 M40i, stolen from Greenwich, Connecticut, on July 19, 2019; a 2016 Mercedes-Maybach S600, stolen from Clifton, New Jersey, on Aug. 1, 2019; a 2019 Porsche Cayenne, stolen from New City, New York, on Aug. 6, 2019; a 2017 Mercedes S550 and a 2019 Rolls Royce, stolen from Hewlett Bay Park, New York, on Aug. 13, 2019; a 2019 Land Rover, stolen from Kensington, New York, on Aug. 22, 2019; a 2019 Mercede-Maybach, stolen from Quogue, New York, on Aug. 29, 2019; a 2014 Lexus GS, stolen from West Long Branch, New Jersey, on Aug. 29, 2019; a 2017 BMW M4, stolen from Marlton, New Jersey, on Sept. 7, 2019; and a 2017 Mercedes AMG S63, stolen from Orangeburg, New York, in September 2019.
The defendants often used the stolen cars to steal additional cars, and, in one instance, they used a Maserati GranTurisimo they stole from Manalapan, New Jersey, to steal a Range Rover and a Porsche Cayenne in the early morning hours of Aug. 6, 2019 in New City, New York. When law enforcement attempted to conduct a stop of the Maserati, the Maserati accelerated and crashed head-on into a police vehicle before the suspects fled the scene in another stolen vehicle. Law enforcement recovered one of the stolen cars in a shipping container at the port in Newark en route to Ghana.
"The defendants in this case entered the Town of Clarkstown on eight occasions from July through September of 2019." the Clarkstown police Department said. "They stole a total of 6 vehicles and attempted to steal numerous others. On one of the occasions they perpetrated crimes against the Clarkstown community by stealing two cars from the owners driveways, then purposely crashing one of them into a patrol car in order to evade arrest.
The cars stolen by the defendants have an estimated value of at least $1.5 million.