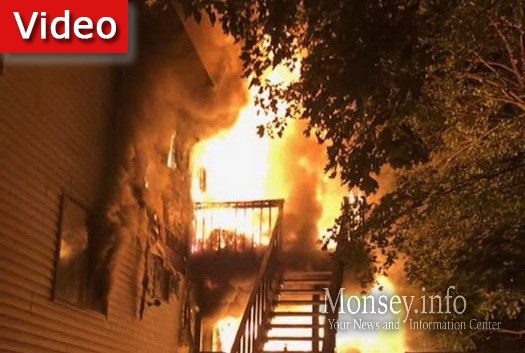 by Monsey.info
A large fire gutted a Hillcrest home last night, displacing the residents but leaving no injuries.
First responders arrived at 12 Ibeck Ct around 2:10am Tuesday morning, to find a ire burning on the rear porch. The fire quickly spread in to the home, shooting flames in to the air.
Multiple fire agencies responded to the scene, extinguishing the blaze.
No injuries were reported in the fire.