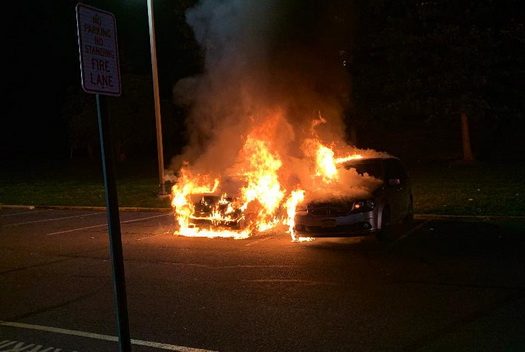 Photo Credit: Ramapo PD Facebook
by Monsey.info
A 28 year old male was arrested and charged after lighting two cars on fire in Airmont last week. The man is back on the streets due to the new bail reform laws.
The arson took place Tuesday night outside Howard Johnsons Inn in the Village of Airmont, where the man got into an argument with another man and lit his vehicle on fire.
The fire quickly engulfed the vehicle and spread to one parked next to it.
The man faced a judge on two counts of Arson in the 3rd degree, a grade C-Felony, and was released on his own recognizance.