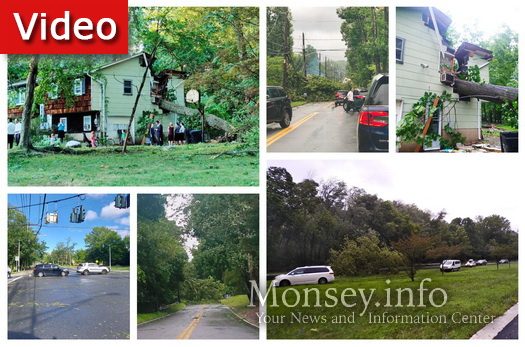 by Monsey.info
The fury of Tropical Storm Isaias had not been seen in Rockland County since Hurricane Sandy made landfall in 2012. Trees ripped up, cars crushed under massive tree limbs, power out for thousands; the storm will go down in history until the next one comes to best it.
Lets take a look at some of the destruction caused by the storm in Rockland County:
Massive tree limbs and in some cases entire trees were the hardest hit in yesterdays storm, with this ancient mammoth coming down onto a house, pulverizing an entire room.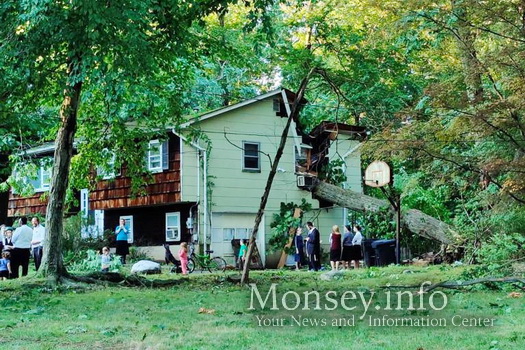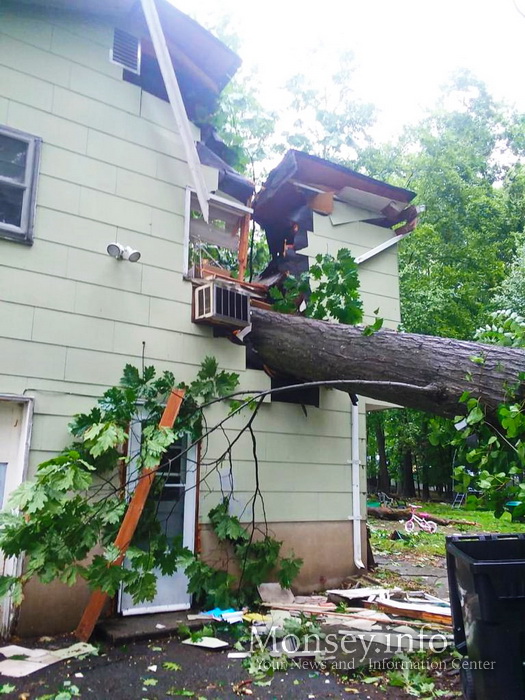 Traversing streets littered with debris made travel nearly impossible during, and immediately after the storm. But for some determined people, a large tree down across the Palisades didn't stop them.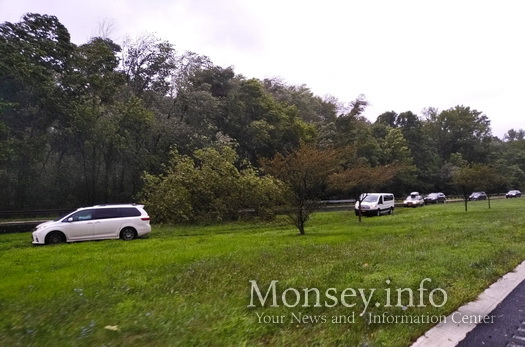 While many hunkered down in their homes to ride out the storm, Hatzoloh was out bringing much needed aid to the community. In many cases their ambulances found themselves blocked by trees, and were assisted by Chaverim.
With downed wires burning across the county, thousands remained overnight without power. It is estimated that due to the storm, around 100,000 Rockland residents were in the dark.
Out in force during the storm, Chaverim of Rockland County worked to clear the streets of large branches blocking roads, and address unsafe conditions.