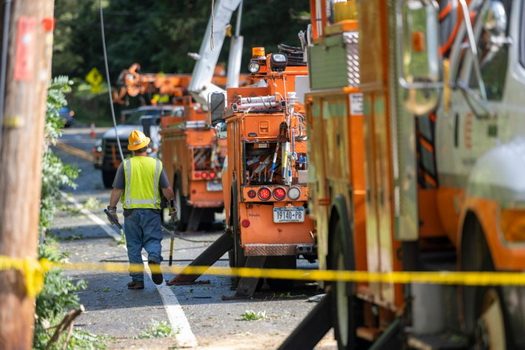 by Monsey.info
It took a while, but utility companies are reporting that they are projecting to complete repairs to power lines from tropical storm Isaias by this evening.
"We sincerely thank you for your patience during the past week." O&R wrote on twitter Tuesday. "Our crews continue to restore power to the 750 customers who remain in the dark. Please know that we are doing everything in our power to bring back your power."
The Ramapo Police Department gave their final road closure update this morning, noting that the last road would be opened by this evening, as the Utility crews worked on the final downed wires.
Out of town utility companies had provided trucks and crew who worked tirelessly to help repair the extensive damage caused by Isaias. In a feet of modern wonder, they have returned power to hundreds of thousands in just a few days.