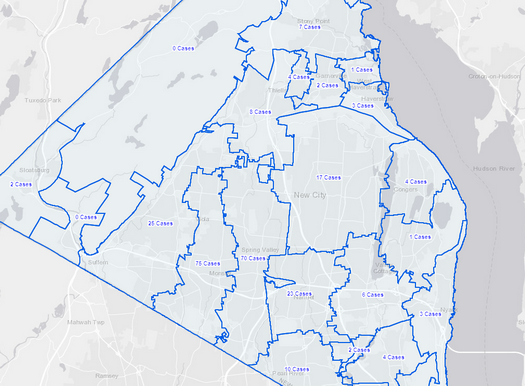 by Monsey.info
A Coronavirus map that gives the number of cases in Rockland County was published by the county, and gives insight into the present situation.
According to the reported numbers, the highest numbers of COVID cases are presently in Monsey, with Spring Valley close behind. Suffern, Nanuet and New City follow after in that order.
According to the numbers last updated on Monday, there were 272 active COVID cases, with six hospitalizations.
To date, the total number of residents tested was 148,529, with 14,581 cases reported to New York State.
Sadly, the number of deaths due to COVID-19 has been reported at 675.
See the map here