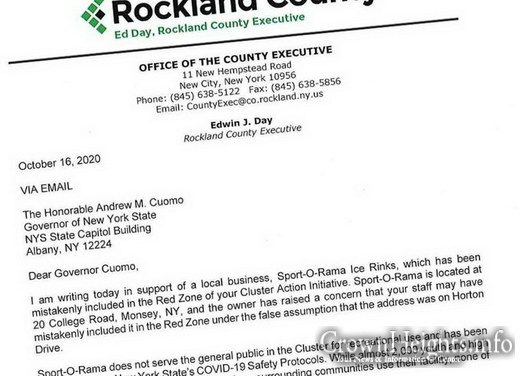 by Monsey.info
It's in the red zone, but since Jewish people don't use it, it shouldn't be, according to Rockland Executive Ed Day.
Day penned a letter to Governor Andrew Cuomo asking that the Sport-o-Rama ice skating rink be taken out of the Red Zone.
Day brings up two arguments, the first showing that other nearby commercial properties were allowed to remain open, so why not this one.
The second was a bit more sinister, arguing the Sport-O-Rama "does not serve the general public in the Cluster for recreational use." The argument is tantamount to saying that since it's not used by Jews, it should remain open.