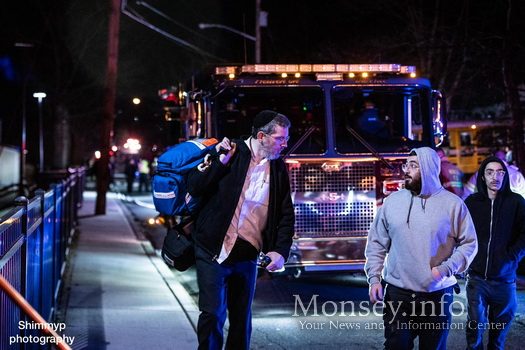 by Monsey.info
A woman is in custody this week after she was found to have intentionally started a fire at The Golden Acres Adult Residential Facility.
On April 6th, at approximately 09:40am, The Spring Valley Police Department responded to The Golden Acres Adult Residential Facility which is located 11 Prospect St. in Spring Valley for a report of a resident that started a fire in the recent past. The investigation revealed Barbara Desilva of Spring Valley, NY, intentionally started the fire in the residence to cause harm to another male resident.
Desilva was taken into police custody and processed on NYS Penal Law 125.25-1, Attempted Murder, an A Felony and NYS Penal Law 150.15, Arson-2nd, a B Felony.
Desilva was arraigned before the Honorable Judge Fried and transported to the Rockland county Jail after being held on $100,000 bail.
The arrest sparked excitement as many mistakenly believed that this arrest was made in connection with the massive Evergreen fire, prompting the Spring Valley Police Department to release an additional statement saying "This is a completely separate incident from the fatal fire at 65 Lafayette St last week."