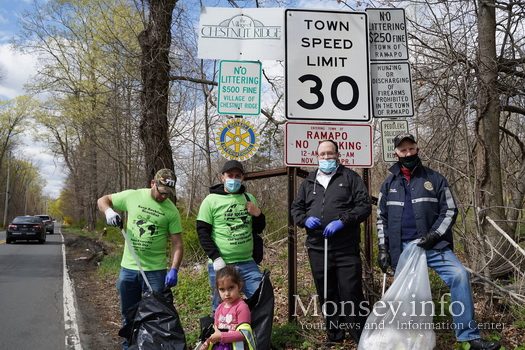 by Monsey.info
"It was great to participate in the 2021 Keep Rockland Beautiful, Inc. Great American Cleanup," wrote District Attorney Tom Walsh.
Walsh had traded his desk and paperwork for a garbage bag Sunday, joining the volunteers from Keep Rockland Beautiful in cleaning litter from the streets of Chestnut Ridge.
The cleanup, organized by Chestnut Ridge resident Rafi Silberberg, filled 15 bags of garbage, cleared a tire from a waterway, and netted a basketball.
The favorite find of the evening was a $20 bill that was donated to Keep Rockland Beautiful.
If you are interested in participating in a cleanup, you can find more information by Clicking Here.