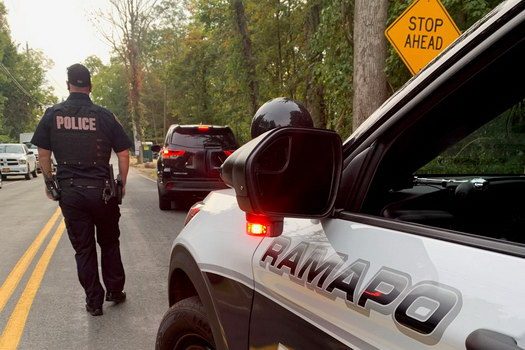 by Monsey.info
To quote the Ramapo Police Department, "Same shift….Different day."

At 11:30pm Friday night, the Ramapo Police Department reported that they had responded to the intersection of Saddle River Road and Route 59 for a vehicle stopped in the intersection with the driver asleep behind the wheel.
The first arriving officers found the driver, a 33 year old male from Monsey, was quite drunk and placed him under arrest for DWI.

"In an odd twist," the Ramapo Police Department wrote, "only one month ago, RPD had arrested the same driver for DWI."
In the previous incident, the driver was found asleep behind the wheel at another intersection approximately a half mile from Friday's location.
Despite the previous case being still ongoing, the driver was released pending a court appearance, all in accordance with bail reform laws.