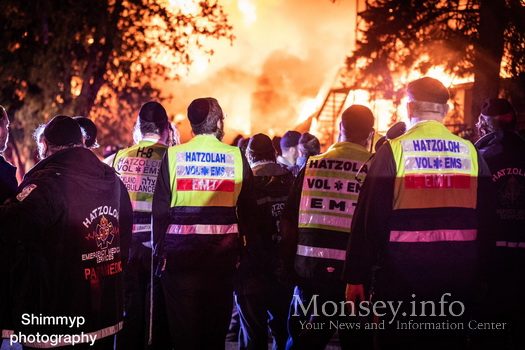 by Monsey.info
Rockland County has received unprecedented permission from the Secretary of State to take over the troubled Spring Valley Building Department.
The Department's troubles have recently come to the forefront after two of its employees were indicted in the investigation into the Spring Valley Evergreen fire last year that took the life of a firefighter and resident. Claims of fraud and negligence have plagued the department, sparking the need for the takeover.
"The state at the end of the day in the executive law has the ability and the authority to protect the health and safety of residents and municipalities, and that's why I think you are seeing the Secretary of State take this drastic action," said Assemblyman Ken Zebrowski regarding the takeover.
The process from here has two possible outcomes for the Town. Either the Town proves it resolved its problems within 90 days, or the Rockland County Legislature outlines a process for the impending transition.
"Any legislator that votes against the state takeover of Village of Spring Valley Building Department is putting Spring Valley fighters and mutual aid departments lives in danger as well as thousands of residents and commercial owners that live work and shop in the village," the Illegal Housing Taskforce said in a statement. "There is no logical reason to oppose this legislation other than politics that got us into this hellacious mess that resulted in the death of a firefighter and resident. Any legislator who votes no is to put every resident in danger."
State Sen. Elijah Reichlin-Melnick said "I'm excited to see this step. It's a sad day to have to have a village lose control like this but the record is really clear."