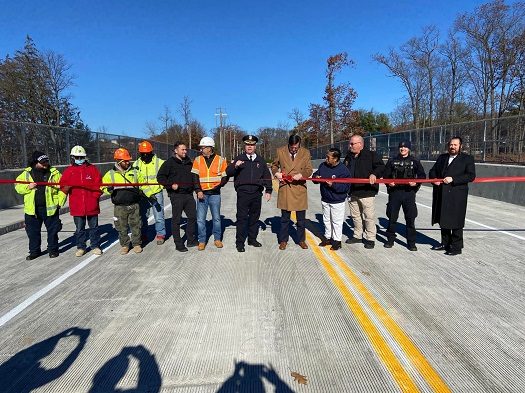 Exciting news in the Town of Ramapo, the bridge on College Road has officially re-opened this afternoon.
A ribbon-cutting was held to mark the occasion on the eve of Thanksgiving, with Supervisor Michael Specht thanking the New York State Thruway Authority and their contractors for doing a great job and for finishing ahead of schedule.
"Thank you to all who attended today, it was especially nice to see so many of our youth enjoying the new bridge after the event," said Specht.