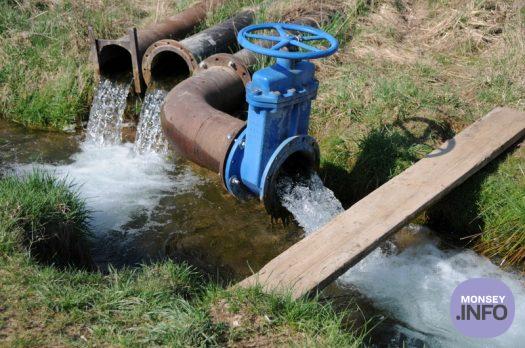 Rockland County Receives over $6 Million To Improve Sewer Systems
Governor Kathy Hochul today announced over $66 million to support vital water quality infrastructure projects across New York State. The grants and low-cost financings approved by the New York State Environmental Facilities Corporation's Board of Directors support 16 municipalities and public authorities that are working to upgrade their drinking water and wastewater systems.
"Clean water is one of the most important things for a community, and by providing resources to invest in critical water projects, we can bolster public health and quality of life throughout our state," Governor Hochul said. "This funding will help local governments make critical upgrades to protect water quality for New Yorkers for generations to come. Through these projects, we can lay the foundation for growth and economic development by providing critical necessities for water."
Of the project funding announced today, over $8 million will be awarded to two Long Island communities to construct systems that treat emerging contaminants in drinking water. Other highlights of the awards include over $10 million to the Village of Webster in the Finger Lakes Region for wastewater treatment plant improvements, and a $400,000 grant to Voorheesville in the Capital Region for a sanitary sewer service that will help protect groundwater.
The Board's approval includes financing through the Clean Water State Revolving Fund (CWSRF) and Drinking Water State Revolving Fund (DWSRF) and grants pursuant to the Water Infrastructure Improvement Act (WIIA).
Project funding approved at the meeting includes $2,875,000 and $3,375,000 WIIA grants for Sewer District No. 1 projects in Rockland County, including pump station upgrades, odor control system replacements and improvements to heating and ventilation systems.