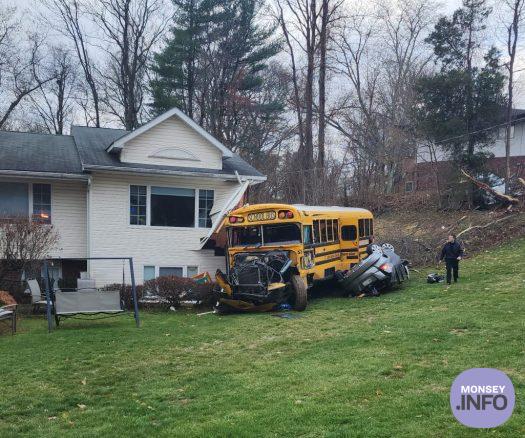 School Bus Driver Charged After Crashing Into Home in Rockland County
A school bus driver has been charged in connection to a December crash in Rockland County.
Police say the bus crashed into a home in Spring Valley on Dec. 1.
Seven children, ranging in age from 4 to 10, were injured, along with the driver. None of the injuries were life-threatening. Police said there were 22 kids on board at the time.
Read More at CBSNews