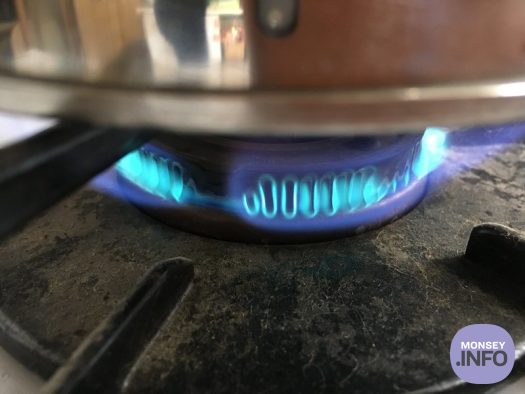 Second Emergency Benefit Available for Eligible New Yorkers Through Home Energy Assistance Program
Governor Kathy Hochul today announced the availability of resources to help New Yorkers save on their home energy bills. A second emergency benefit through the Home Energy Assistance Program is now available for eligible New Yorkers in danger of running out of heating fuel or having their utility service shut off. Additionally, the Department of State is sharing practical tips to help consumers reduce their utility bills and has released a new Guide to Home Heating with Oil and Propane, which provides tips to help consumers who use heating oil and propane fuel reduce their heating bills and save while shopping for fuel.
"We are at the peak of this winter season which can lead to higher heat and energy bills, and my administration will continue to take action to make utilities more affordable in New York," Governor Hochul said. "It is important for New Yorkers to take advantage of the State's cost assistance and residential programs to help reduce these energy costs. Following these tips can help save money and protect our vulnerable populations during the cold season."
Home Energy Assistance Program
HEAP, which is overseen by the Office of Temporary and Disability Assistance, is federally funded and can help eligible New Yorkers heat and cool their homes. Normally, eligible households can receive one regular HEAP benefit each winter and could also be eligible for a single emergency HEAP benefit if they face an energy crisis. Those that have already received a regular and emergency benefit this winter will be able to apply for an additional emergency benefit, if they are facing a utility shut off or are running out of heating fuel and cannot afford to replenish it.
The amount a household receives from HEAP depends on income, household size and how the home is heated. A family of four can earn up to $5,485 per month and still qualify for assistance. A needy household that heats with oil and qualifies for a regular HEAP benefit and two emergency benefits could receive nearly $3,000 in total assistance this winter. Applications for emergency HEAP benefits are accepted at local departments of social services in person or by telephone. A list of offices by county can be found here.
New York State also offers numerous cost assistance programs for qualifying applicants, as well as a variety of residential programs to help reduce home energy costs for all income groups:
Home Energy Efficiency Programs
NYSERDA offers a range of residential programs designed to help New York State residents identify areas where their homes are driving up energy costs and can provide assistance in completing energy efficiency improvements for a healthier, more comfortable home. More information is available here.
Home Energy Audits
New Yorkers can conduct an energy audit of their home or apartment to learn about recommended efficiency improvements to save money on your energy bill. An audit can provide information on low-cost improvements as well as large-scale investments and available financial resources. Contact NYSERDA for assistance here.
Weatherization Assistance Program
The NYS Weatherization Assistance Program, which is administered by NYS Homes and Community Renewal, is the largest residential energy conservation program in the country. The program assists income-eligible homeowners and renters in New York by reducing heating and cooling costs through energy-conservation measures, while also addressing health and safety issues in their homes. More information is available here.