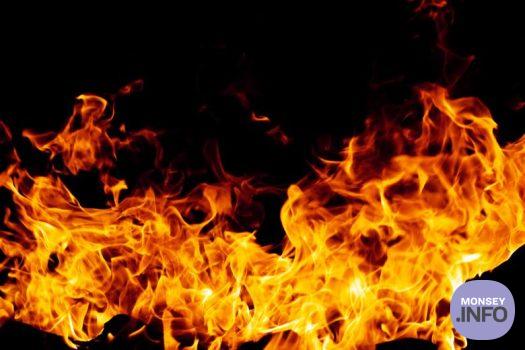 Two Fires, 32 Deaths, A Message From New City Fire Department
This past week, two devastating fires have caused the deaths of 32 people -17 of those children – and left several others with life threatening injuries, which could drive the death toll even higher.
In the Bronx this morning, a fire tore through an apartment building, killing 19 people – 9 of those children. This past Wednesday, a fire in a Philadelphia row house also claimed 13 lives, with 8 being children. Sadly, the investigations into the these fires are beginning to reveal causes that could be largely prevented.
In the Philadelphia fire, it appears a young child may have started the blaze by playing with matches or a lighter. Coupled with an apparent lack of working smoke detectors, the fire quickly became deadly.
In most cases, fatalities in fires are caused more by smoke than the fire itself. Working smoke detectors can give you and your family an early warning to a fire in your home, buying you precious time to escape.
Investigators in the Bronx have released what they believe to be the cause – a space heater. The fire, and the deadly smoke that spread throughout the high rise apartments, appears to have been made worse by the door to the fire apartment being left opened, which allowed it to spread.
With the national attention these tragedies are gaining, we'd like to take this opportunity to ask our residents and business owners the following
– Check your home for working smoke and carbon monoxide detectors. Make sure there are enough in your home, and make sure they have working batteries. Check them monthly.
– Secure lighters and matches out of reach of young children. Practice fire safety with your children, and review what to do in case of a fire in your home. Know your escape routes, and set up a meeting place outside your home where you should all gather in the event of a fire in your home.
– If you must use space heaters, make sure they have plenty of clearance away from any other combustible material. Do not use extension cords to power electric heaters. Plug directly into an outlet.
– CLOSE all bedroom doors when you go to sleep at night. Closing your door can limit the ability of smoke and fire to spread to sleeping areas. Along with working smoke detectors, these are two things that you can immediately do to help save your life.