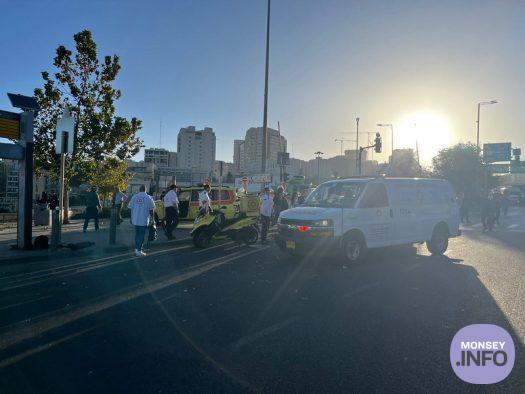 Two US Victims Among The Injured In Jerusalem Twin Bombings
by Monsey.info
Two of the victims injured in today's terror bombings in Jerusalem have been identified as US citizens.
US Ambassador to Israel, Tom Nides, made the announcement on Twitter, saying "Sadly, I can now confirm that two U.S. citizens were among those injured in today's terror attacks in Jerusalem. As we head into Thanksgiving, I am grateful that they will recover. I pray for a peaceful holiday in the U.S., Jerusalem, or wherever you may be celebrating."
As previously reported on Monsey.info, a pair of twin terror bombings rocked Jerusalem Wednesday morning claiming the life of a 16-year-old Yeshiva boy and injured 23 others.
Reports on the bombings indicate that the first one detonated at approximately 7:00am at a bus stop on Sha'arei Yerushalayim Street near the western edge of the city, spraying shrapnel that injured seventeen people and ultimately took the life of another.
The second bombing, which took place approximately a half hour after, used an identical phone triggered bomb to the first and exploded in the Ramot neighborhood, injuring an additional five people.
In total 23 victims of Jerusalem bombings: 1 killed, 1 critical, 2 serious, 3 moderate, 11 light in 1st attack; 5 light in second attack.