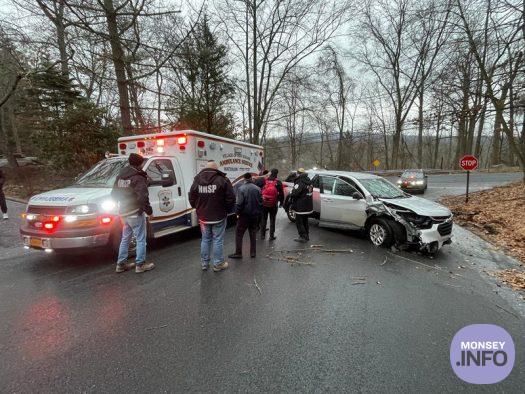 Wednesday Morning Ice-Scapades
by CrownHights.info
Rockland County residents woke up Wednesday morning to find a thin layer of ice covering nearly all outdoor surfaces.
As people made their way outside, a game of ice skating began as front steps and sidewalks held a thin sheet of wet black ice that makes it near impossible to walk. Cars fared no better, sliding off roads without traction at all and forcing buses and trucks to stop moving.
Numerous roads became completely impassible, such as Saddle River where multiple trucks and school buses were simply stuck.
Hatzoloh of Rockland County responded to numerous calls as people slipped and slid down stairs, hills, and flat surfaces, as well as multiple serious car crashes.
In the early morning hours, the Palisades Parkway was called "impassable" with cars inching along at 5mph and many simply stopping all together.
Monsey.info would like to warn people to be extra careful as they walk outdoors, as the conditions are hazardous expected to continue. Driving should be avoided where possible.
Update: Slick weather conditions have already caused a two hour delay in many school districts throughout Rockland County. Compounded with staffing shortages caused by the spreading virus, some schools have canceled for the day.