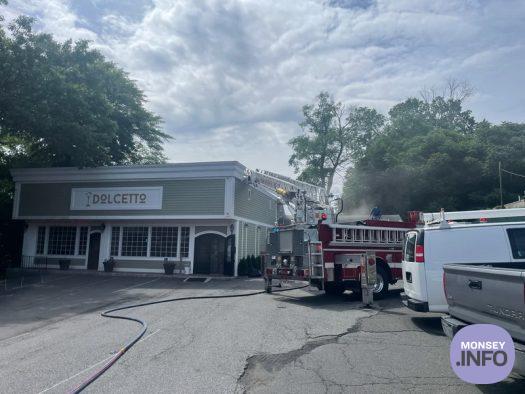 Fire At Dolcetto Kosher Restaurant Leaves Minor Damages
by Monsey.info
Emergency responders rushed to Dolcetto Kosher located at 800 Chestnut Ridge Road in the Village of Chestnut Ridge after reports indicated that a fire had broken out on the roof of the building.
The restaurant, which was slated to open in the near future, became the center of a firefighting effort at around 10:00am that included five fire Departments and other emergency responders.
Thankfully no injuries were reported and the damage to the building was only minor.