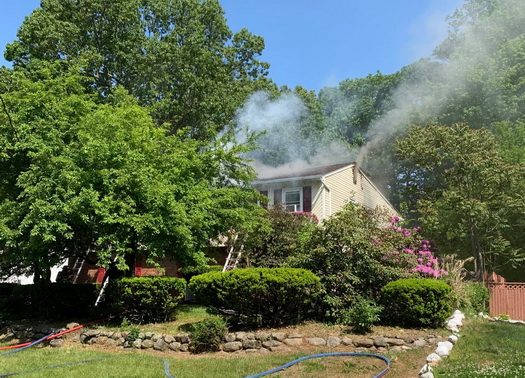 Fire Damages Chestnut Ridge Home, No Injuries Reported
by Monsey.info
A fire that began in the attic of a Chestnut Ridge Home did extensive damage Friday, but thankfully causes no injuries.
Firefighters from the South Spring Valley Fire Department responded and extinguished the fire, with the assistance of Monsey, Spring Valley, Pearl River, and Nanuet Fire Departments.
Despite the Rockland County Bureau of Criminal Investigations (BCI) on scene, no injuries were reported and the fire was not deemed suspicious as per initial reports,
Red Cross was called to the scene to assist the residents with housing as the house is currently uninhabitable.
Photos by Ramapo Police Facebook