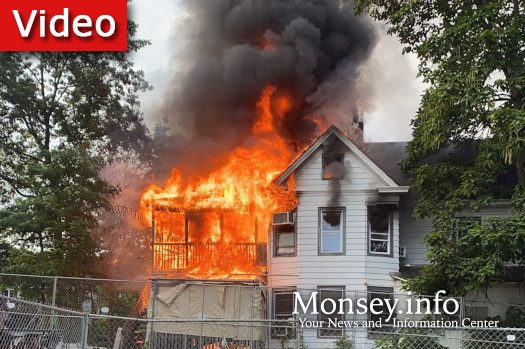 Fire Rips Through Monsey Home, Thankfully No Injuries Reported
by Monsey.info
At approximately 5:50pm Sunday afternoon, multiple emergency agencies responded to reports of a large fire on Main Street that was quickly consuming the home.
Emergency responders, including Hatzoloh, the local fire departments, local police, and Chaverim quickly began tackling the blaze as the homes occupants were rushed from the burning structure.
The home is located next door to the old location for Motty's Supermarket, which burned down before Pesach of this year.
There were no injuries reported in the blaze, but the home was destroyed.