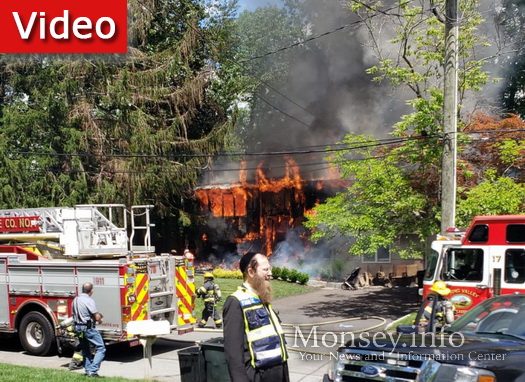 Fire Tears Through Spring Valley Home, No Injuries
by Monsey.info
A fast moving fire engulfed a Spring Valley home Wednesday afternoon, triggering a massive emergency response and firefighting operation.
Thick smoke and flames were noticed at 6 Nancy Lane around 2:00pm and the occupants of the home evacuated before emergency services arrived.
The flames, initially seen coming out of the windows moved quickly to engulf the entire home, triggering mutual aid and a response from multiple fire companies.
The firefighters were eventually able to extinguish the flames, but by that time the entire house was completely destroyed.
No injuries were reported in the fire, and its origins are under investigation.