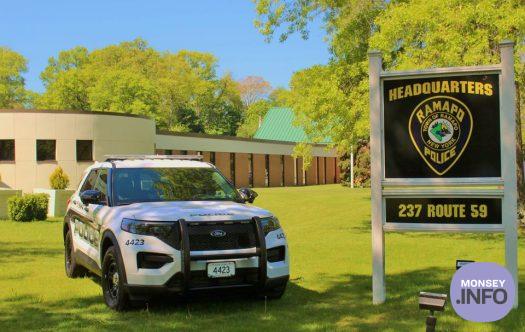 Arson Arrest Made In Airmont On the First Day of Yom Tov
by Monsey.info
An arrest was made on the first day of Yom Tov after Police and Arson Officers investigated a fire outside an Airmont residence.
The Ramapo Police Department responded to a reported fire in the Village of Airmont Monday to find smoke coming from the area of a porch at the location, but no active fire. The fire appeared to have started in some garbage bags that were on the porch. There was no structural damage to the residence.
Ramapo Police Detectives and the Rockland County Sheriff's Arson Unit responded to investigate.
Following the investigation, a 60 year old male from Airmont was arrested and charged with Arson 2nd Degree and Criminal Mischief 2nd Degree. He was arraigned this morning and bail was set at $25,000. He was remanded to the Rockland County Jail.