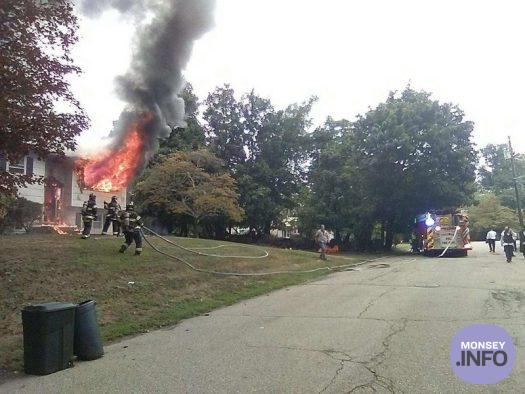 Arson Arrest Made in Today's Airmont Fire
by Monsey.info
An arrest has been made by the Ramapo Police Department in an arson that took place in on Dunn Rd in Airmont Wednesday morning.
"On this date, Ramapo PD responded to a reported structure fire at a residence in the Village of Airmont," the Ramapo Police Department wrote. "The fire was quickly extinguished by Tallman Fire Department with mutual aid from the Hillcrest, Monsey, Sloatsburg, Spring Valley, Suffern and Mahwah Fire Departments. No one was injured during the fire, which is believed to have been started intentionally."
After an investigation by Ramapo Police Detectives and the Rockland County Sheriff's Arson Investigation Unit, a 51 year old female resident of Airmont was arrested and charged with Arson 3rd Degree and Criminal Mischief 2nd Degree. She was arraigned in the Airmont Court and was released without bail. She is due back in Airmont Court at a later date.
"Ramapo PD would like to thank the aforementioned agencies as well as the Spring Hill Ambulance Corps, W.P. Faist Ambulance Corps, Chaverim and Hatzolah for their assistance in this incident."